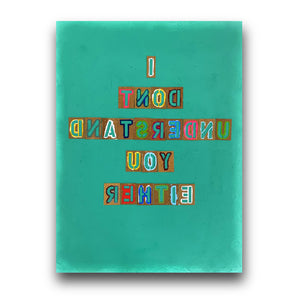 MEDIUM: Mixed Media on wood panel with resin finish. Textured acrylic layered with original stencils used to paint paintings from Angela Fabbri's Inversion series. Finished with a high gloss resin coat. 
SIZE: 36" x 48"
*Color may not be accurately portrayed as it may be sightly distorted from screen to screen. 

*Certificate of authenticity included.
**STUDIO PICK UP ONLY**
IF SHIPPING OR DELIVERY IS NEEDED, PLEASE CONTACT THE STUDIO DIRECTLY

713.677.4878 or info@Fabbriology.com